CORE  London presents:
Vibrant Body… Vibrant Life!
1,2,3 February 2019
Love of life is everyone's birth right and potential.
These days many people are missing pleasure and fulfilment in their lives.
Everybody wants to enjoy life, but mostly tries finding it in the outside rather than within.
Pleasure is the essence of life; it lets us be vibrant, act spontaneously and drives us forward. Experiencing it, we feel blessed and satisfied. Regular enjoyment keeps us physically and spiritually flexible and prepares us for the unavoidable changes in life. Pleasure strengthens our immune systems and our health; it cures our maladies. In order to experience pleasure and fulfilment we need a vibrant body.
When we don't keep ourselves in shape or don't nourish ourselves well we will loose the vibrancy and will become ill.
 
When we lose the pleasure in our life an inner fight starts; our energy contracts physically and mentally and we become discontent, question ourselves and are lacking self-worth and acceptance.
If we don't find pleasure from within, we compensate from the outside:
With sweets, alcohol, drugs, or jumping from one external gratification or one sexual partner to the next. But the satisfaction is only momentary and demands frequent repetition – ending with addiction, dependence and inner emptiness.
Everyone knows this kind of denial and inertia to some degree.
 
With a variety of different exercises, this workshop will help you to get in touch with your flowing energy in order to feel and understand why and where you hold it back in your body. Through movement, consciousness and devotion you can let go of the tension and the blocking patterns to feel your pleasure flowing.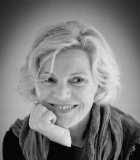 Anna Timmermans is director of Netherlands Institute of Core Energetics (NICE). Since 1982 she is a methods teacher and has her own practice. Anna is certified by the European Certification of Psychotherapy. She followed the Bio Energetics Analysis training and is trained in Core Energetics by John Pierrakos. She is co-owner of Cordium, center for growth and development in Nijmegen. Anna teaches also in Mexico, Italy, Greece and Poland. Her passion is to train Core Energetic therapists and to develop Core Energetics as an autonomous method of therapy in the Netherlands.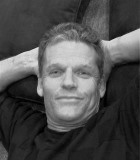 Cees van Loon graduated from the New York Core Energetics Institute in 2010. Since then he quit his job as a consultant and started his private practice. Main reason for him was to get rid of the "head stuff" and the desire to explore the world of "not knowing". He focused himself on leadership and working with young adults. He loves the aliveness of the work and committed himself fully to bring Core Energetics more into the world. He is co-owner of Cordium, center for growth and personal development in Nijmegen, the Netherlands.
Practical Information:
February 1st, Friday 6:30PM – 9:30PM
February 2nd and 3rd, Saturday and Sunday 9:30AM – 5:30PM
Cost: £275 The fee includes snacks and healthy lunch on Saturday and Sunday.
PLEASE EMAIL INFO@CORE-LONDON.CO.UK TO ENROL.
There are two scholarships available for this workshop. Please indicate your intention to pay by scholarship when emailing to enrol, and you will receive an enrolment application.
We will meet at a  private studio in Wimbledon Village, address provided when you reserve your space. Please wear loose comfortable clothing. Layers advised. Please bring a non-breakable water bottle.